The HIS is developed with a spirit and a vision. Today it stands as a centre of learning and a precursor of quality consciousness, committed to developing the minds and initiatives of children. The HIS family is growing every day; believing that quality education is the high road to both individual and national progress. We at HIS have a team of qualified, experienced & dedicated teachers to take care and recognize and appreciate strengths and weaknesses of each individual student. We believe that the primary role of a teacher is to build character and instill wisdom in children.
The Institution is ably supported by a large and extremely dedicated support staff that includes assistants, house -keeping personnel. The Institution has one of the best employee remuneration programmes. It leaves no stone unturned to provide career -enhancement training forums, awareness workshops, multi-skills training and advanced courses. These workshops play a vital role in upgrading the knowledge base and the latest trends in education. The highly qualified and experienced staff is dedicated and passionate and match the effervescence of Gen-Next students.
Teachers are well prepared to integrate technology into the learning process, not as an external element, but to enhance & help in anchoring the entire learning. This translates into well groomed and knowledgeable students who become the much admired benchmark for o ther Institutions in the city, and elsewhere. Teachers are not mere transmitters of knowledge; they are facilitators, friends, guides, role models and mentors.
Alaiha Qureshi
A dedicated, learned, committed teacher with experience of 9 years makes learning easy for tiny tots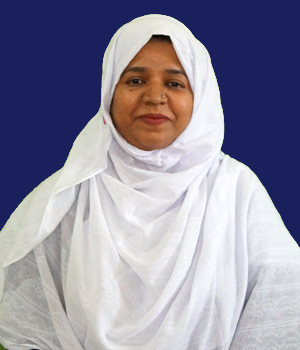 Farhat Khan
Over 6 years of superior interpersonal and communication skills to foster meaningful relationships with students staff and parents
Nausheen H Rehman (Admin)
An able and responsible Admin for 8yrs.Plays a crucial role in the day to day life of our school by providing a wide range of administrative support to keep everything running as smooth as possible.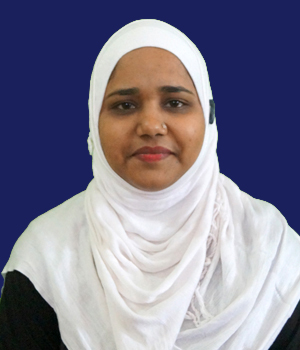 Sheeba Firdos
A self directed action oriented facilitator with over 10 years of experience in education.
Sneha Choudhari
Skilled in adapting to students diverse learning style who maintains a calm and controlled classroom.
Swati Upare
An educator with 9 yrs of teaching experience thoroughly enjoys working with children and encourages creative expression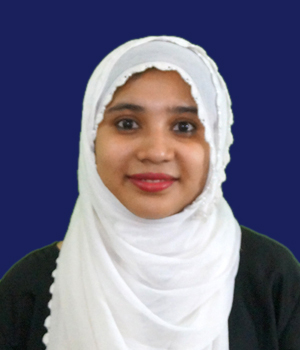 Tasmiya Patka
Multi talented facilitator committed to maintaining high standards in education and emphasis on developing reading skills in pupils.
Anamta Farooque
Professional educator with 10yrs of diverse experience, fostering child centred curriculum.
Afreen Sheikh
Encouraging educator who offers plenty of real world examples and positive reinforcement.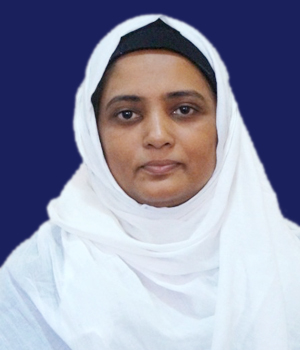 Aaliya Javed
Is a facilitator who aims to activate the magnets of curiosity, knowledge, wisdom and compassion in the pupils.
Abrar Ansari
Have been a football coach for almost 9 yrs. As a PE teacher he not only develops physical skills in class but also encourages a healthy and balanced lifestyle in students.
Naved Ahmed
As a creative designer of our school he has been artistically conceptualizing and designs, content for online campaigns, print ads, website and even videos.